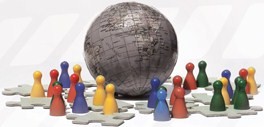 The Jewish Business Network,
Lunch-in-the-Sukkah
In honor of our 10th anniversary, The Chabad Center is proud to announce the newest addition to the MetroWest Jewish business scene.
The JBN (Jewish Business Network) of MetroWest is an organization of Jewish entrepreneurs, business people and professionals who wish to enhance & develop business skills, facilitate growth, share ideas, solve problems and meet other like minded Jewish men and women in a relaxing Jewish, Social environment.
Wednesday, October 3 at 12:30 PM
at the Jewish Community Sukkah, 34 Cedar Street, Milford
Meet & greet local area Jewish professionals and business owners.
Enjoy delicious lunch, drinks and lots of schmoozing.
RESERVATIONS ARE REQUIRED!
Limited space available. To reserve your spot, please click on this page on our website, email: info@GotChabad.com or call (508) 473-1299. This event is open to Jewish professionals and business owners. Seats and membership will be allotted on a first-come-first-serve basis.
Admission: Members: Free of Charge | Non-Members: $10
JBN Committee (in formation)
Bruce Patz; Advantage Payroll
Jeff Katz; Pioneer Financial
You can help sponsor this event and have your business recognized for a donation $250 or more please call (508) 473-1299 or email us.
Members: Reserve here.
Non-membes Register Here!
Or to come to this lunch without registering ($10 fee) please email jbn@GotChabad.com.